Experiment No.: 8
Experiment Name: Study of Vacuum Circuit Breaker (VCB) and identify different parts.
Objective:
To study VCB
To identify different parts of VCB
Theory:
A vacuum circuit breaker is such kind of circuit breaker where the arc quenching takes place in vacuum. The technology is suitable for mainly medium voltage application. For higher voltage vacuum technology has been developed but not commercially viable. The operation of opening and closing of current carrying contacts and associated arc interruption take place in a vacuum chamber in the breaker which is called vacuum interrupter. The vacuum interrupter consists of a steel arc chamber in the centre symmetrically arranged ceramic insulators. The vacuum pressure inside a vacuum interrupter is normally maintained at 10– 6 bar.
The material used for current carrying contacts plays an important role in the performance of the vacuum circuit breaker. Cu/Cr is the ideal material to make VCB contacts. The vacuum circuit breaker is today recognized as most reliable current interruption technology for medium voltage switchgear. It requires minimum maintenance compared to other circuit breaker technologies.
Specification:
Figure: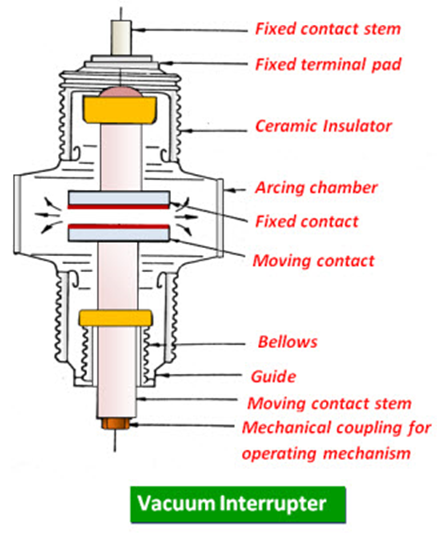 Different Parts of VCB: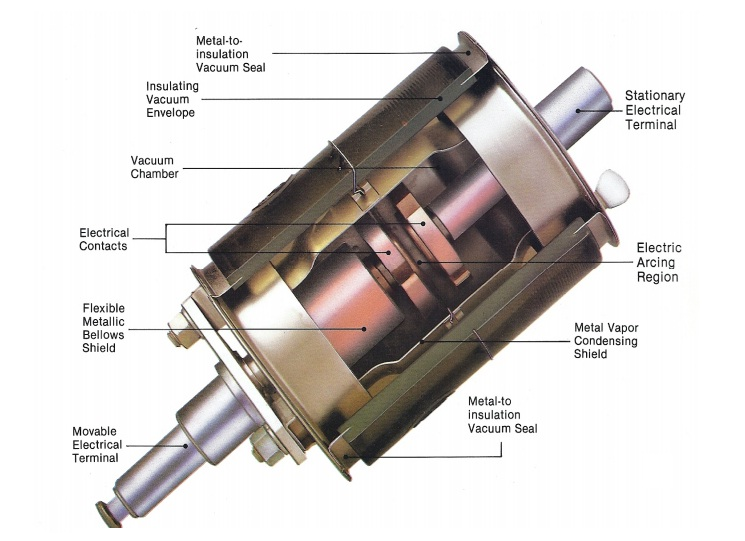 Remarks:
The VCB is studied and the parts of it is identified properly.