Experiment No.: 2
Experiment Name:
List of energy saving equipments for domestic and commercial application
Objective:
To list energy saving equipments for domestic and commercial application
Theory:
Here are some of the energy-saving gadgets or appliances or devices, we can use to conserve electrical energy and save a lot of money on our next electricity bill.
Solar Charger
Hybrid Solar Inverter
Smart Power Strip
Energy Star Appliances
Smart Thermostat
Automatic Timer Swich
1. Solar Charger
Solar energy is one of the most efficient renewable energy. The power we can get from sun is about 1kW/m2. If we are always charging the batteries of our handheld devices such as our mobile phone, iPods, digital camera, or other portable devices, we will be adding a lot more on our electric bill. The best thing to do about this is to buy a solar charger.
2. Hybrid Solar Inverter:
We can use hybrid solar inverter, which use both conventional main power and solar power to charge the battery. In day time it utilize the solar power to charge the battery or supply ac power directly to the load.
3. Smart Power Strips
If we have seen commercials about saving energy and the like, we must have heard the term "energy vampires." These are the appliances that use too much power if left plugged in the socket, even if we are not actively using the devices or left on standby mode. Some of the most common energy vampires at home are smart phones, TVs, light bulbs, and laptop chargers etc.
4. Energy Star Appliances
If we need to buy a new appliance, such as a washing machine, microwave, ac, or refrigerator shopping for energy star appliances will save a lot of money in the long run. While these appliances can sometimes be more expensive than a regular one, we can save money in the long term since they take up less energy while still being efficient.
5. Smart Thermostat
Using a regular thermostat in our house can sometimes be a hassle since we have to adjust it manually. Also, if left unchecked, it will cost additional money on our electric bill because of the inefficiency. However, if we are using a smart thermostat, we will be saving both time and money since the intelligent thermostat will do the adjusting for you.
These devices learn from our household habits and will be using energy-efficient adjustments, even if we are not at home. By using a smart thermostat, we will be saving at least 10 to 25% of energy, which will shave off a significant portion of our monthly electricity bills.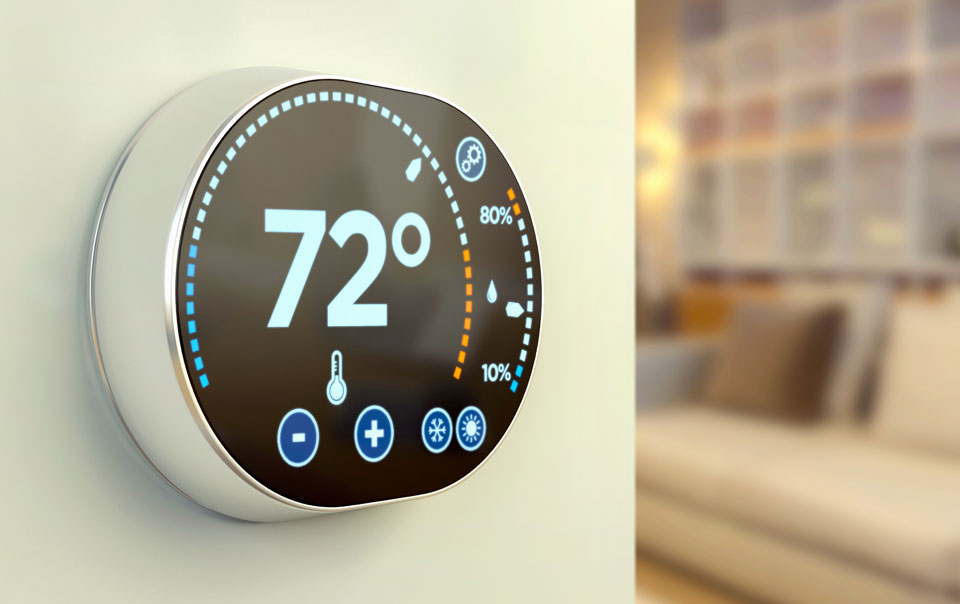 6. Automatic Timer Switch:
This is also one of the most energy saving device. It helps by atomatic switching on and off the appliances at a preset time. We can use it to switch the room heater, ac, geyser, pump, etc.